The Eye-Opening Joys of Urban Farming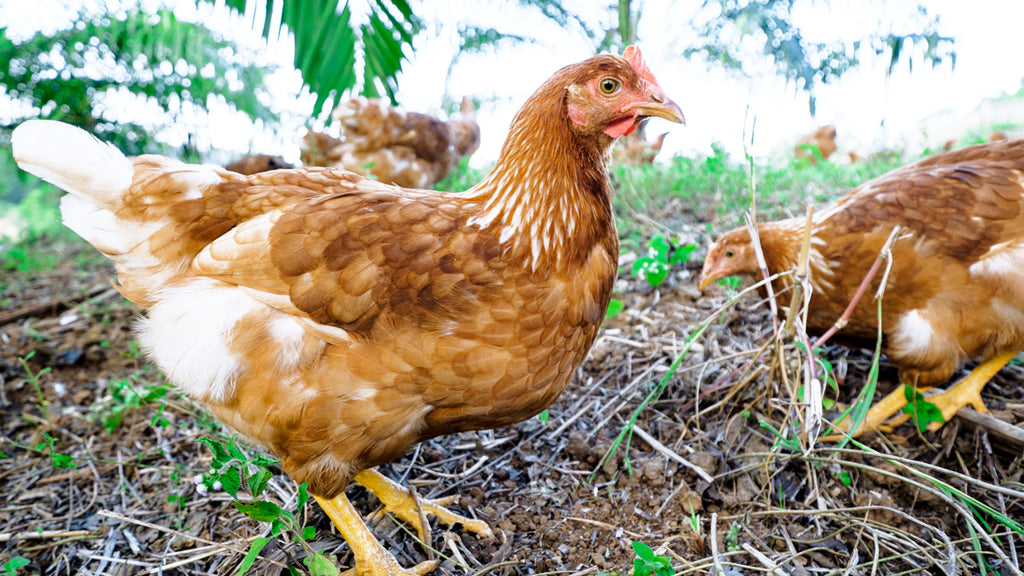 Hopes weren't high for the survival of the seven chicks presented as my child's birthday gift late last year. An uncertain looming threat was a territorial family dog. But one year, six hens (one didn't make it) and more than 1,000 eggs later, they're the gifts that keep on giving. For this urban family, the value of knowing exactly where our eggs come from is immeasurable.
For many people, securing a key protein source by raising chickens for their eggs in a sprawling Asian capital simply isn't possible -- but the concept has never been more topical given the recent tainted-egg scandal in Europe. Such incidents chip away at consumer trust, yet there is often no choice other than to opt for the most convincing label on the shelf.

 Scratching the surface: This urban chicken coop has prompted a new appreciation for where 
food comes from. (Photo by Peta Bassett)
My personal "Year of the Chicken" has raised our awareness of other poultry-keeping enterprises, large and small, that can tell you the exact provenance of their eggs.
Hilltribe Organics produces eggs in partnership with ethnic Akha and Karen villagers in northern Thailand. Each egg is stamped with a code that allows consumers to trace it to the farm of origin. This doesn't narrow down which chicken laid the egg, but it does zoom in on the farm.
Knowing where eggs come from is one thing, but having the organic assurance systems in place is another. "We control everything from start to finish," said Gaurav Sehgal, group director of sales for parent company Urmatt, which also produces organic rice, chia seeds and coconuts. "That is the only way we can get certification."
Hilltribe Organics eggs are certified by Organic Agriculture Certification Thailand and DLD Organic Thailand. Under its program, farmers are given chickens and feed grown to the company's specifications, all free of charge, as well as animal husbandry education.
"They thought we were crazy," Sehgal said of villagers' initial reactions when the project began in 2014. The company also guarantees to buy the entire yield at a premium. It doesn't make sense for farmers to sell them cheaper elsewhere, and if they don't comply with the mandatory farming requirements they risk being eliminated from the business. These built-in trust mechanisms are enhanced by spot checks for compliance.
The entire Hilltribe Organics enterprise initially began as a corporate social responsibility project for Urmatt and has since become a profitable business that has created value for all involved. At a minimum, farmers have tripled their incomes and are putting profits toward education and improving their living conditions. Eggs from 47 participating farms are sold in more than 400 retail outlets, including Tesco, around Thailand. "The more eggs we sell, the more farms we can bring on board," Sehgal told me.
Higher up the scale, Six Senses Hotels Resorts Spas, a luxury hotel group, has also ventured into egg production at four of its resorts in Thailand, Vietnam and Oman by keeping hens on-site. It's a farm-to-table journey that can be measured in meters.
While guest engagement is high, the project is "not just about randomly having chickens" on the premises, according to Jeffery Smith, director of sustainability for the Six Senses group. "Everything is linked to business issues and addresses risks," he said of the many sustainability initiatives underway across the group, including keeping goats to manage organic garden waste. Drastically shrinking supply chains by having hens and organic gardens producing food on-site provides guests with the modern luxury of food transparency.
For Singapore-based Dutch blogger Karien van Ditzhuijzen, keeping chickens is primarily a question of animal welfare. "I prefer my eggs 'torture-free,'" she said in explaining her opposition to battery-hen operations and decision to keep chickens at her home, a gracious colonial-era bungalow with a garden. Due to concerns over bird flu, the sale of free-range eggs is not permitted in the city-state, but the Agri-Food & Veterinary Authority of Singapore allows individuals to keep up to 10 chickens in enclosures on private properties.
Keeping a small household brood of chickens is by no means a cost-saving measure once the time, effort and cost of extra feed are factored in. Food security is the ultimate gain. Another is the delight of slow food. When the recipe calls for four eggs and you only have three, you simply have to wait.
Peta Bassett is a Bangkok-based writer.