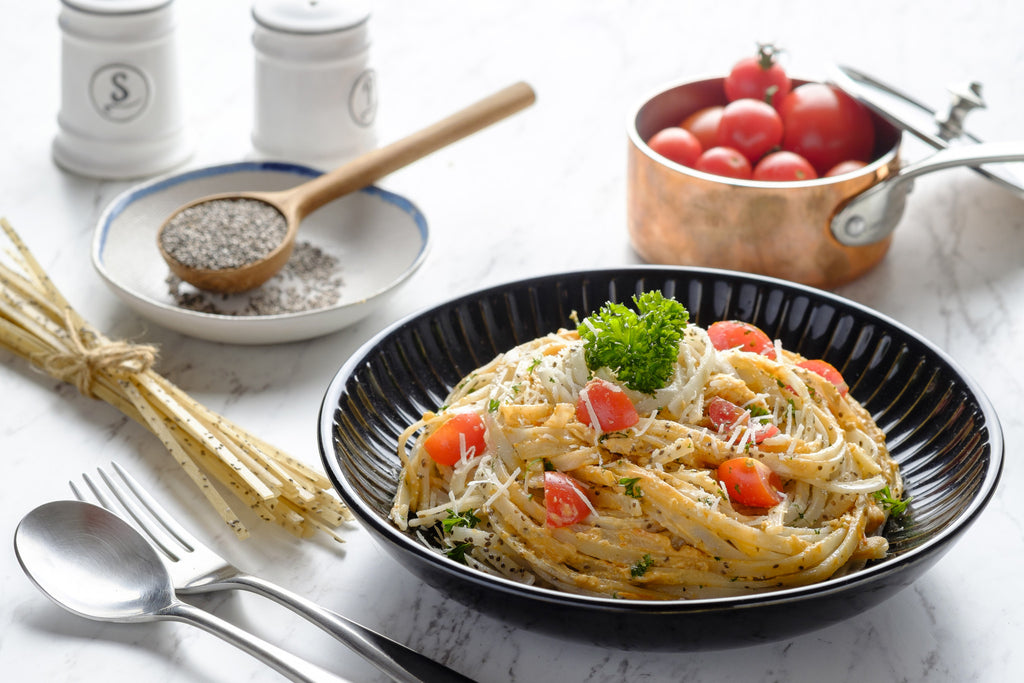 This classic, tasty dish is a guaranteed hit with the family!
Ingredients

50g rice noodle (brown rice noodles are recommended!)
1/2 cup tomato paste
30g minced beef
1 garlic clove, minced
5 basil leaves, torn into fingertip-size pieces
8 ml olive oil
15 ml chicken stock
½ cup of dry white wine
3 fresh tomatoes, chopped
2 tbsp Parmesan cheese flakes
Ground black pepper and salt to taste.
Directions
To make sauce: Place a large, heavy-based saucepan on medium heat. Add olive oil, tomatoes, tomato paste, chicken stock, white wine, and chopped beef. Add about half of the basil leaves when the beef is cooked through. Allow to simmer for about 30 minutes.
 To make pasta: Cook the pasta for about 7 minutes or until al dente. Stir pasta often to prevent the noodles from sticking. Drain, cover with cold water. Drain.
In a skillet, sauté the garlic over  medium heat with olive oil and cook until   golden brown and add the rest of the basil leaves.
Add pasta to the sauce until thoroughly mixed. Aadd ground black pepper and salt to taste and mix until it is all coated over the pasta.
Serve the pasta and sprinkle with a grating of Parmesan.
Enjoy!