Creamy Sesame Noodles with Garlicky Bok Choy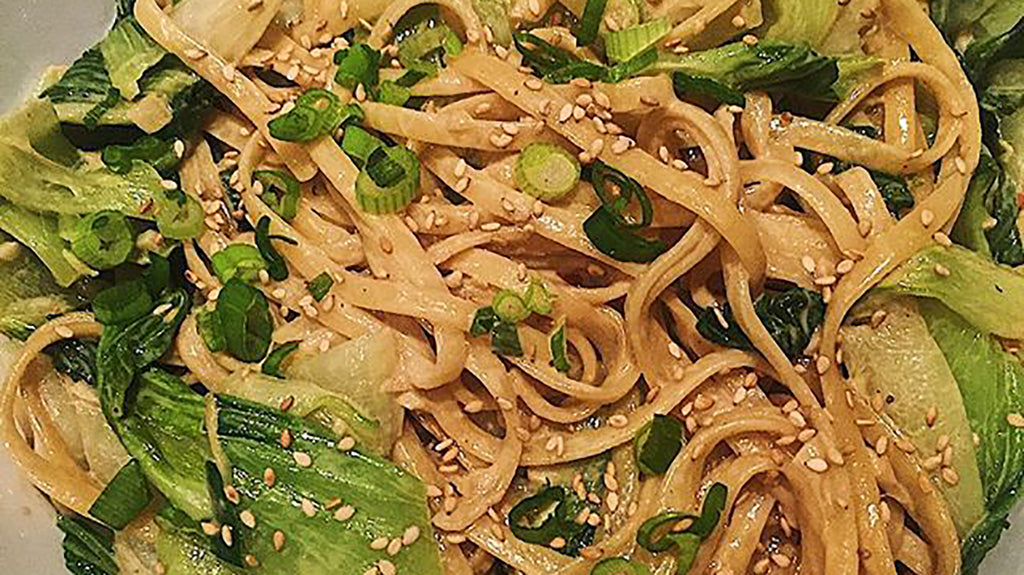 IG Handle: @kaylaveggingout
Ingredients
Serves: 4
3 tbsp tahini

2 tbsp soy sauce (I use low sodium tamari)

2 tsp sesame oil, separated

1 tbsp honey or maple syrup
1 tbsp rice vinegar
1/2 teaspoon red pepper flakes
8 oz linguine pasta (or similar long noodle)
1 tbsp avocado oil (or any neutral oil)
4 bunches baby bok choy, chopped 
4 cloves minced garlic
2 scallions, chopped
Directions
Whisk together tahini, soy sauce, 1 tsp sesame oil, honey/maple syrup, rice vinegar & red pepper flakes in a bowl until smooth & set aside.
Cook noodles according to package directions.
While noodles cook, heat avocado oil in a large pan over medium heat. Add bok choy & garlic & cook until bok choy has wilted, about 4 minutes.
Once noodles are drained, transfer to a bowl & pat as dry as possible with a paper towel. Then, toss with remaining sesame oil.
Add sauce & bok choy to noodles & toss to combine, then stir in scallions.