Spicy Almond Butter Sesame Noodles (vegan, gluten free)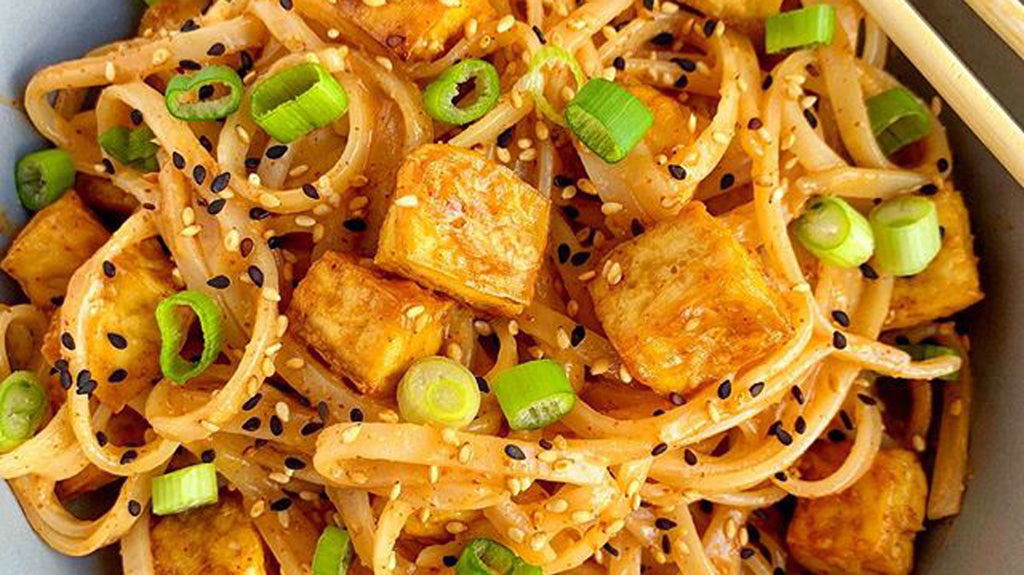 IG Handle: @kalefornia_kitchen
Ingredients:
Organic pad thai rice noodles (I use @perfectearthfoods)

1 package extra firm organic tofu

1/4 cup creamy almond butter

1/4 coconut aminos

2 tbsp tamari sauce (or you can just add some salt to taste if you want to skip this)

2 tsp rice wine vinegar

2 tsp toasted sesame oil

2 tsp maple syrup or agave

1 clove garlic, grated

1-2 tsp sriracha (depending on how spicy you like it)

1 tbsp warm water, to thin sauce (add more as needed)
Directions
Preheat oven to 450F. Drain and pat tofu very dry and cut into cubes.

Add to parchment lined cookie sheet and bake for 15 minutes per side. Meanwhile, cook pad thai noodles according to package instructions.

Mix all sauce ingredients together in a bowl.

Add pasta and baked tofu to a large bowl and toss with sauce.

Garnish with sliced scallions and toasted sesame seeds.