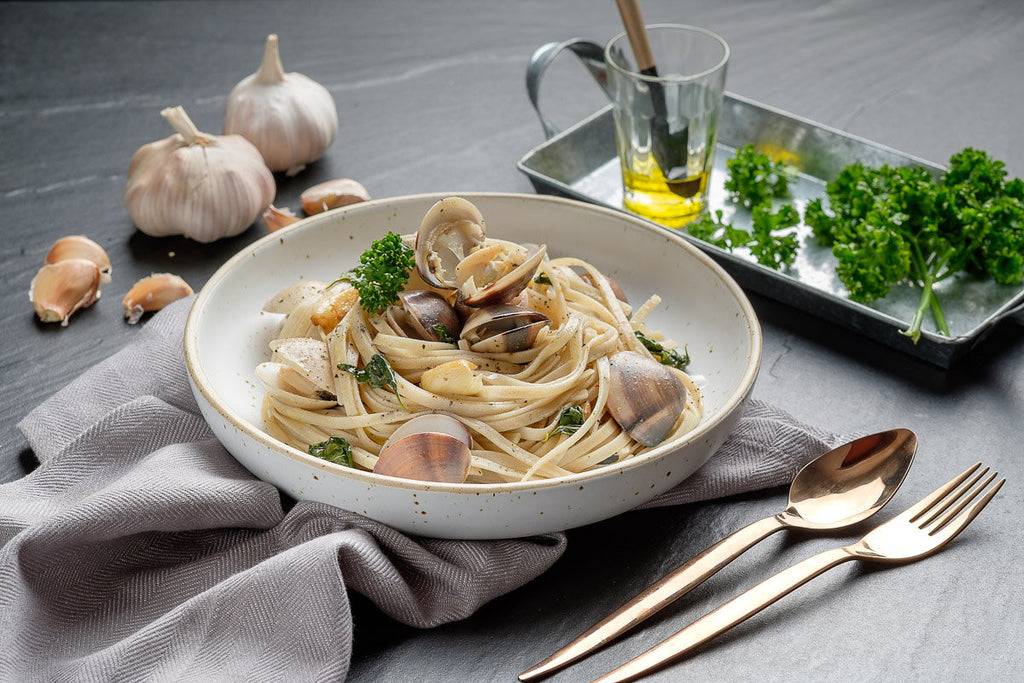 This briny Venetian classic is great for seafood lovers – light, yet flavorful!
Ingredients
   50g  brown rice noodle
   1 cup scrubbed fresh Manila clams, cockles, or littlenecks
   ½ cup chopped tomatoes
   1 garlic clove, thinly sliced
   8 ml olive oil
   ¼ cup white wine
   2 tbsp roughly chopped fresh, flat-leaf parsley
   Ground black pepper and salt to taste
Directions
Cook the pasta about 7 minutes or until al dente. Stir pasta often to prevent the noodles from sticking. Drain, rinse with cold water and drain.
In a frying pan, sauté the garlic over high heat with olive oil. Add white wine and reduce, about 2 minutes. Add the clams and cover the skillet until the clams have opened up, about 3-6 minutes depending on their size. Add ground black pepper and salt to taste and gently toss the pasta into the sauce.
Garnish with chopped parsley.
Serve and enjoy!