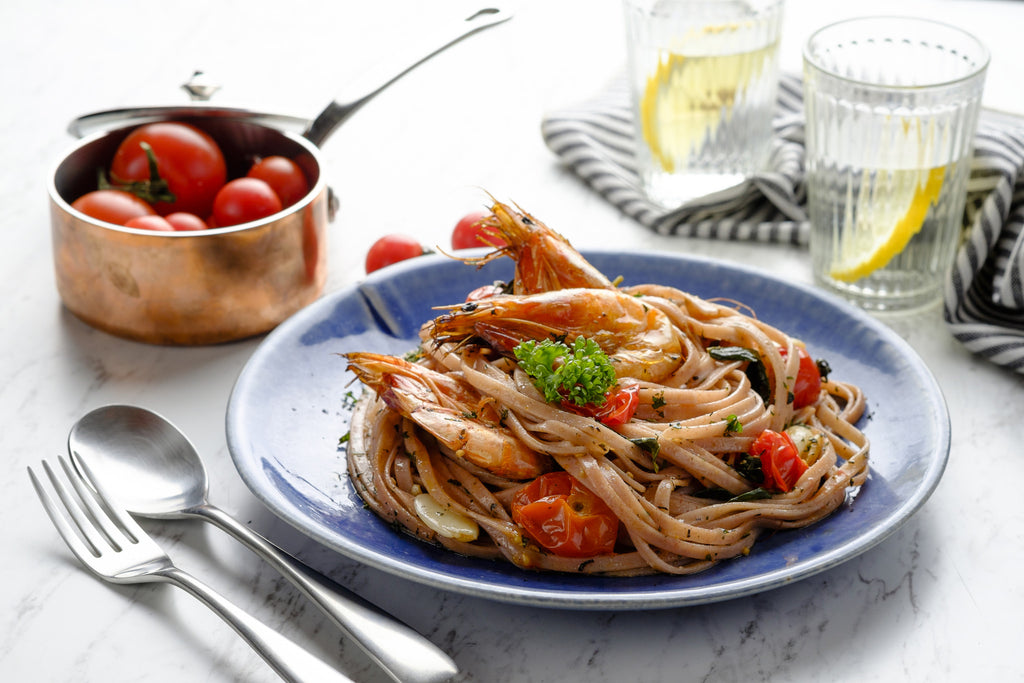 A quick and easy recipe that is sure to impress your guests!
Ingredients
   50g  rice noodle (red rice noodles are recommended!)
   1⁄3 cup tomato paste
   1⁄2 cup chopped tomatoes
   4 shrimp
   2 cloves of garlic, minced
   1 tbsp finely chopped fresh oregano leaves
   8 ml olive oil
   1-2 tsp. red pepper flakes
   Ground black pepper and salt to taste
Directions
Cook the pasta about 7 minutes or until it's al dente. Stir pasta often to prevent the noodles from sticking. Drain, rinse with cold water and drain.
In a frying pan, saute the garlic, red pepper flakes, and shrimp over medium heat with olive oil. When the shrimps are near opaque, add the tomato paste, chopped tomatoes, fresh oregano leaves, and ground black pepper and salt to taste.
Add pasta and stir.
Serve the pasta and sprinkle with a grating of parmesan.

Enjoy!